About Our Clients
All our clients are Small & Medium Business, NGOs & Academic centers. It is very important to be in constant touch with their customers, volunteers & subscribers. Their email system will not allow them push more than 500 mails in a day.
Our Clients

ZINGREEL
Zingreel.com is an exclusive online streaming service which gives the non-resident Indian movie buffs, (who crave for "desi" entertainment wherever they are,) a never-before opportunity to view movies legally, in HD quality, from the comfort of their homes - the same day they are released "back home". Zingreel.com gives content owners an opportunity to take their content to international audiences on the same day of their local theater release and connect with highly engaged customers. We at Zingreel always look for opportunities to offer something new and valuable to our members. We are focused on user convenience and strive to create the best possible online video experience.

They use DEARMAIL for their newsletter and event mailers.
IIMB Alumni Association
Alumni Association of IIMB, Being part of a legacy unparalleled in excellence, there is a strong sense of belongingness and togetherness that we share as alumni of IIMB. The IIMB Alumni Association is an instrument that connects every individual who has been nurtured by this great institution.

They use DEARMAIL for their newsletter and event mailers.
SuperSeva Services
SuperSeva Services is an ISO 9001:2008 certified organization with a clear focus on providing Enterprise Support Services to its clients. We have pioneered the IT-enabled service delivery model, which offers the most efficient and effective way of providing tailor-made solutions to Corporates.

They use DEARMAIL for their newsletter and event mailers.

Mobile Monday Bangalore
Mobile Monday is a global community of wireless industry professionals. The open community promotes the wireless industry. It fosters cooperation and networking among interest groups, industry and their companies by providing the logistics and opportunities for personal and virtual contacts. It is an open forum. They have subcriber base of 6K+ people. They have to be in constant touch with these subscribers.

They use DEARMAIL for their newsletter and event mailers.

N S Raghavan Centre for Entrepreneurial Learning
NSRCEL is the entrepreneurship centre of Indian Institute of Management Bangalore (IIMB). It focuses on advancing the understanding of entrepreneurship with particular reference to the Indian context. It also conducts programmes highly popular programmes such as Management Programme for Women Entrepreneurs and Management Programme for Entrepreneurs and Family Businesses.

They use DEARMAIL for their newsletter, programs & event mailers.
United Way of Bengaluru
United Way of Bengaluru is a non-profit organization which is committed to raising community levels in education, healthcare and livelihoods in and around Bengaluru. We are a secular, non-political organization which is part of a global network.

They use DEARMAIL for their newsletter and event mailers.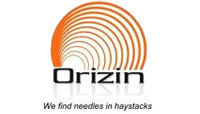 Orizin Technologies
Orizin Technologies Pvt. Ltd. is a leading RFID solution provider based out of Bangalore, India. Formed in year 2005 by a team of RFID experts, the company has made rapid progress in providing RFID solutions to large number of organizations including overseas.

They use DEARMAIL for their product updates and events.
Srishti Software
Srishti Software is a leading software product company providing cutting edge solutions in the Healthcare domain anchored around its product PARAS. Founded in 1997 and reconstituted in the year 2005 and headquartered in Bangalore, India's IT capital, Srishti today has operations in USA, UK, Middle East, Africa, China, India and ASEAN Region.

They use DEARMAIL for their product updates to customers and prospective custoemrs.